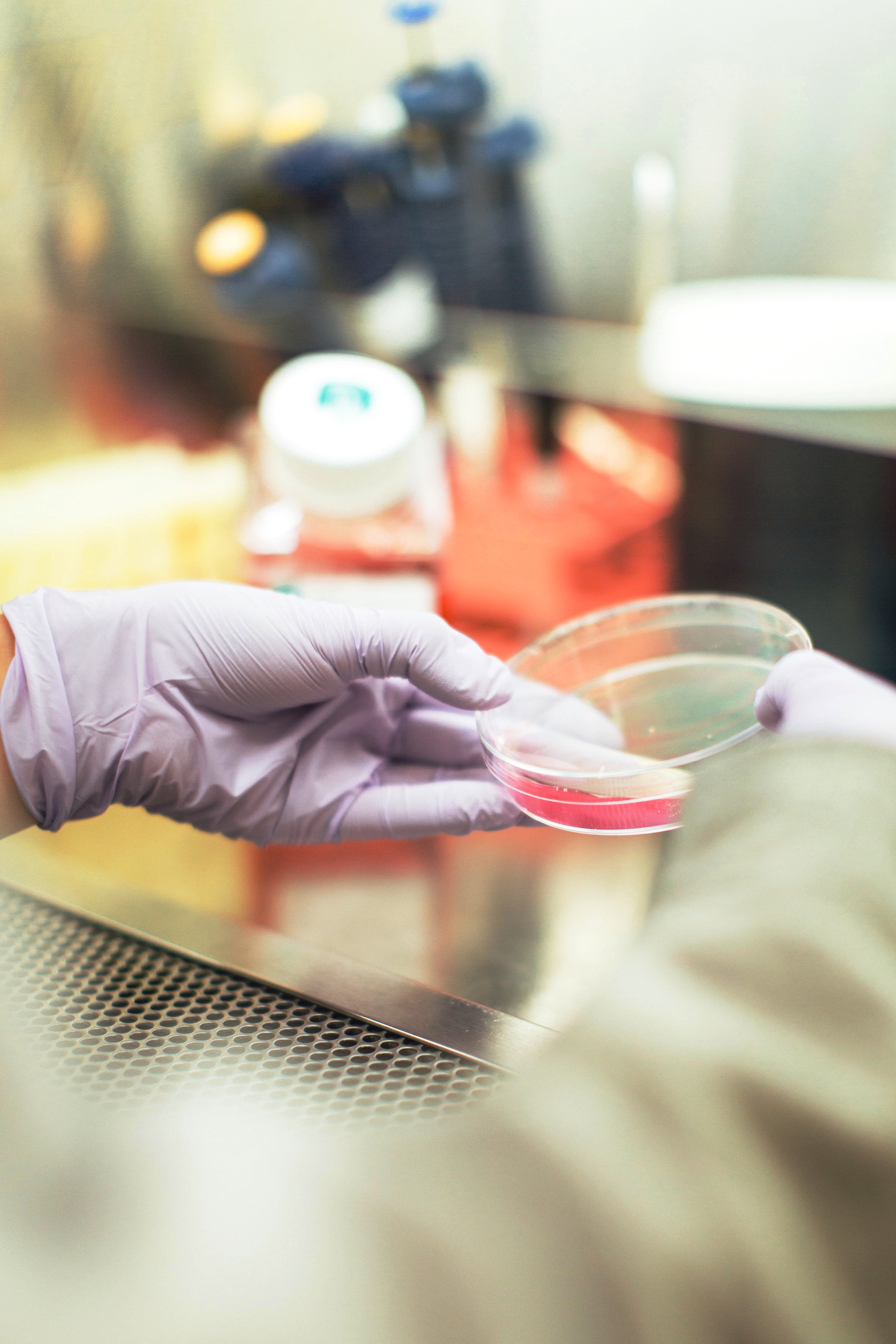 Dr. Jim Olson
Dr. Jim Olson is currently working on Tumor Paint- a drug that that finds and attaches to a tumor cells, illuminating them to show surgeons exactly where to cut. The experimental technique has been shown to illuminate brain, prostate, breast, colon, skin and other cancers and is now advancing to human clinical trials.
Project Violet is a team researchers that study natural defenses of plants and animals to develop new anti-cancer compounds called optides that are engineered to attack cancer cells without harming healthy cells around them.
Dr. Nicholas Vitanza
Dr. Nicholas Vitanza is a pediatric neuro-oncologist at Seattle Children's Hospital and research scientist at the Fred Hutchinson Cancer Research Center. In clinic, he cares for children with central nervous system tumors and, in the lab, he focuses on understanding the epigenetic aberrations of diffuse intrinsic pontine glioma (DIPG) and its molecular vulnerabilities with the hope of improving outcomes for affected children. He also assists in the development of immunotherapy clinical trials for children with brain and spinal tumors.
Dr. Sarah Leary
Dr. Sarah Leary serves on the Tumor Tissue Subcommittee and the Research Review Committee; Nationally, she is leading several clinical trials to study new medications for children with brain tumors at Seattle Children's Hospital, through the Children's Oncology Group, the Pacific Pediatric Neuro-Oncology Consortium (PNOC)and the Pediatric Brain Tumor Consortium (PBTC). Dr. Leary works with laboratory investigators at the Fred Hutchinson Cancer Research Center and the Seattle Children's Research Institute as well as the Pathology Department at Seattle Children's Hospital to identify novel therapeutic targets and tests. The goal of her clinical and translational research is to improve outcomes for brain tumor patients by developing biologically targeted therapeutics.
Dr. Courtney Crane
Dr. Crane is pursuing therapies that use the immune system to wipe out brain tumors, without the devastating and often lifelong side effects of chemotherapy and radiation. This immunotherapy approach has been shown to be effective in fighting leukemia and other blood cancers, but solid tumors have a unique ability to fly under the immune system's radar and avoid its attacks. For instance, the body automatically sends innate immune cells, such as myeloid and natural killer (NK) cells, to the area around a tumor. Once there, however, cancer cells can modify those immune cells to stop them from eliminating the tumor. Crane's team is unraveling exactly how cancer cells disarm immune cells, with the goal of finding ways to reprogram those immune cells so they can elude cancer's defenses and destroy brain tumors, neuroblastoma and other cancers
Dr. Mike Jensen
Dr. Mike Jensen's laboratory work began under the mentorship of Dr. Philip Greenberg, Program Head in Immunology, FHCRC and focused on the immunobiology of tumor-specific T-cells. Following completion of his fellowship, Dr. Jensen joined the faculty at the City of Hope National Medical Center where he built a translational research program integrating gene therapy and cellular immunotherapy for cancer. This program grew in to the Department of Cancer Immunotherapeutics & Tumor Immunology within the Beckman Research Institute and was incorporated into the institutions NCI-Comprehensive Cancer Center as the Cancer Immunotherapeutics Program with Dr Jensen as its leader.